Welcome to the first to be quarterly update from the MIT Freightlab!
While the Freightlab has been around in one form or another for over ten years, we have always operated pretty much under the radar. Since its inception in 2008, the Freightlab research team and graduate students have completed many dozens of research projects with companies in topics across the freight transportation sector. To give only a few representative examples of previous work: development of a stochastic optimization model for the assignment of a dedicated fleet to a retailer's distribution network; estimation of the impact of ocean transit time variability on a company's inventory levels; and the creation of a scenario planning toolkit that enabled companies to imagine and prepare for long term changes to global freight flows. The lion's share of our research projects and general attention, however, has focused on the $670 billion US trucking market.
We have conducted projects with shippers, carriers, and 3PLs to explore how to better design, procure, and manage trucking transportation services. Some of the earliest optimization-based procurement systems for trucking were developed here at MIT as well as exhaustive studies explaining the impact of various factors on truckload pricing. We are continuing to focus on this exceptionally large and fertile market with several initiatives currently underway. Three current projects are:
The Driver Initiative – Using ELD, TMS and other newly available data streams to find ways to improve over-the-road truck drivers' efficiency, retention,and general work environment;
The Transportation Portfolio Management Project – Developing better ways for shippers, carriers, and 3PLs to work with each other by employing a range of relationship forms, from dedicated, to contract, to spot – and to include the potential of index-based contracts,;
The Freight Resilience Project – Building analytical models that explain how short- and long-term disruptions impact freight networks, and how the industry can better prepare for future disasters. .
In addition to these long-term research projects we will be holding quarterly roundtables to discuss current topics of interest. You can find a summary of our recent two-part series on Index Based Contracts on our newly updated and expanded website.
We are always looking for new partners to work with in this dynamic area. Please feel free to reach out to either of us with any questions or interest.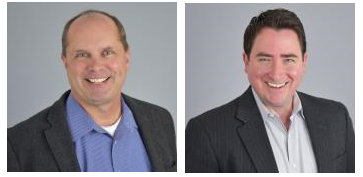 Chris Caplice & David Correll
Co-Directors, MIT Freightlab
View full email update here and be sure to sign up for future newsletters here.